News
28 Apr 2021
Young Carer Leaflets
Following on from our launch of the NEW Young Carers leaflet on Young Carers Action Day. Staff from Dundee Carers Centre were back in the office to make up packs for all Dundee schools.
Carers Support Workers connected to each primary and secondary school in Dundee, will get the packs handed into the Young Carer Co-ordinators in the next coming weeks.
---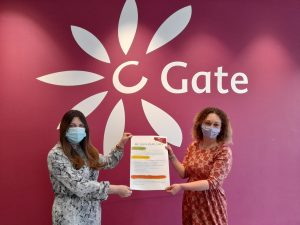 Ashley McIntosh, From Children & Families and co-creator of the leaflet holding an example of the leaflet with Sarah Boath – Team Leader of Carers Support Team, Dundee Carers Centre.
---
This is going to be a great tool to spark up conversations and help to identify more young cares in Dundee schools. Its purpose is to explain in brief what a young carer is and signpost to members of staff who to contact.

Ashley McIntosh, Children & Families (co-creator of the leaflet)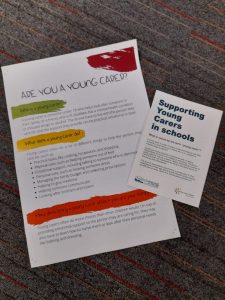 Example of leaflets that will be included in pack being sent to schools across Dundee
---
A copy of the leaflet can be viewed and downloaded from Carers of Dundee Young Carers webpage click here
---
If you are a young carer and would like to make a referral please call the centre phoneline on 01382 200422 or email [email protected] or you can fill out a referral form TODAY by clicking here